Useful Tools for Employees and Retirees:
Navigating Options for Care  
Consortium Wellness Program
                                          Our Partners
Excellus is our Medical and Prescription Drug Benefit Administrator providing a robust network of medical and prescription providers to all our members.
In-Network vs. Out of Network
By using an in-network provider you will receive the highest level of benefit.
Before you receive care, ask your provider whether your care will be covered as an In-Network provider and then confirm with Excellus.
Customer Service
1-877-253-4797
Always present your Excellus ID card to all providers and pharmacies!
Search Contracted Provider's Pricing
Create an Online Account
From the dashboard, members can…
Check deductible status

View Pharmacy Benefits & Coverage

Search Pharmacy Claims

Estimate Out-of-Pocket Costs, and much more!
Claim Forms
Excellus Medical Claim Form- in network providers must submit directly to Excellus
Excellus Prescription Reimbursement Form
Your Rights and Protections Against Surprise Bills                                  
NYS Surprise Medical Bill Certification Form
MD Live Information
MDLive- when your doctor isn't available.
Mail Order Pharmacies
Wegman's Pharmacy                                                               Express Scripts
www.wegmans.com/pharmacy                                                       www.express-scripts.com
1-800-586-6910                                                                       1-855-315-5220
Specialty Pharmacies
 Noble Health                                                                      Accredo Health
1-888-843-2040                                                                       1-866-413-4137 
Prescription Benefit Drug Formulary
CTRL +F to search for your medication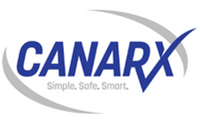 CanaRx is a voluntary prescription drug program that is available to eligible members and their dependents of the Consortium.
All member copays have been waived for this program only. Medications filled through this program are a $0 copay.
This program works separately than Excellus.
Customer Service
1-866-893-MEDS (6337) 
Website:
 Plan ID: GTCMHIC
CanaRx Welcome Package and Drug Formulary (01/2023)

Fax: 1-866-715-MEDS (6337)